Contact us
Phone:+48 81 740 16 08
Fax:+48 81 533 86 91
Email: office|małpa|loquaxtranslations.com

Related links
LOQUAX
Who are we?

LOQUAX is a commercial enterprise.
We offer to companies and government institutions, specialized translation and on-site services, as well as services in areas of communication, graphics, consulting and management based on multilingual global communication with specialized content.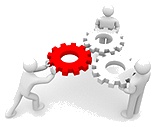 LOQUAX is a large virtual team of specialists focused on effective accomplishment of translation and on-site services that have become relevant elements of a continuous global language communication process.

LOQUAX is an organized collection of procedures and active processes serving current and long-term real-time content conversion within the parameters of the global exchange of information.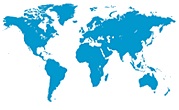 LOQUAX is an idea that has as its goal, providing the multilingual unobstructed communication between people and organizations that sets in place the condition for real, universal and common globalization – but one which respects the differences and the specificity of individual countries and cultures.
We invite you to work with us. If you have any questions please
contact us
.
top